IE BUMPER
Forwarding Email in Office 365
Article Number :
KB0011657
Published on :
2017-11-13
Last modified :
2019-06-24 18:32:01
Knowledge Base :
IT Public Self Help
To forward email in Office 365, log into the standard OWA page, click the gear/cog wheel in the top right corner, and select options.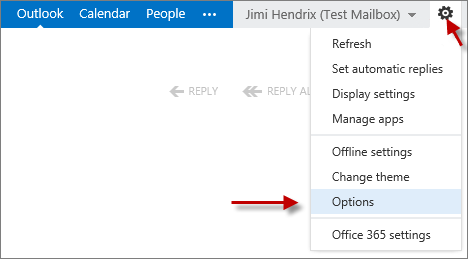 On the next screen, a link will appear on the right side that says Forward your email. Click this link.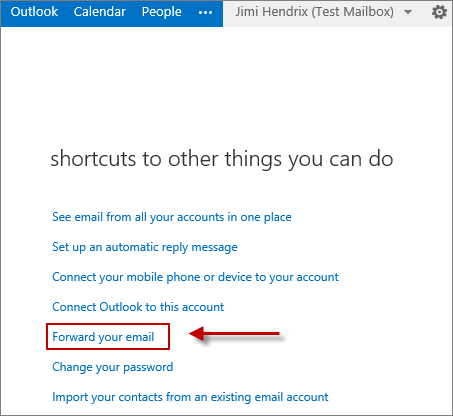 On the next screen, locate the blank text box at the bottom of the forwarding section. Enter the email address to forward mail to and click start forwarding. If mail needs to be saved in both locations, make sure to check the Keep a copy of forwarded messages in Outlook Web Appcheckbox. If mail should only be delivered to the forwarding address, clear this checkbox.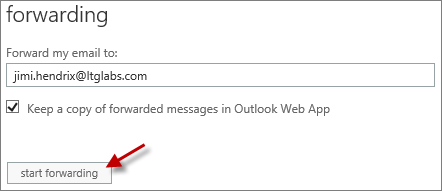 Thank You! Your feedback has been submitted.
Feedback